About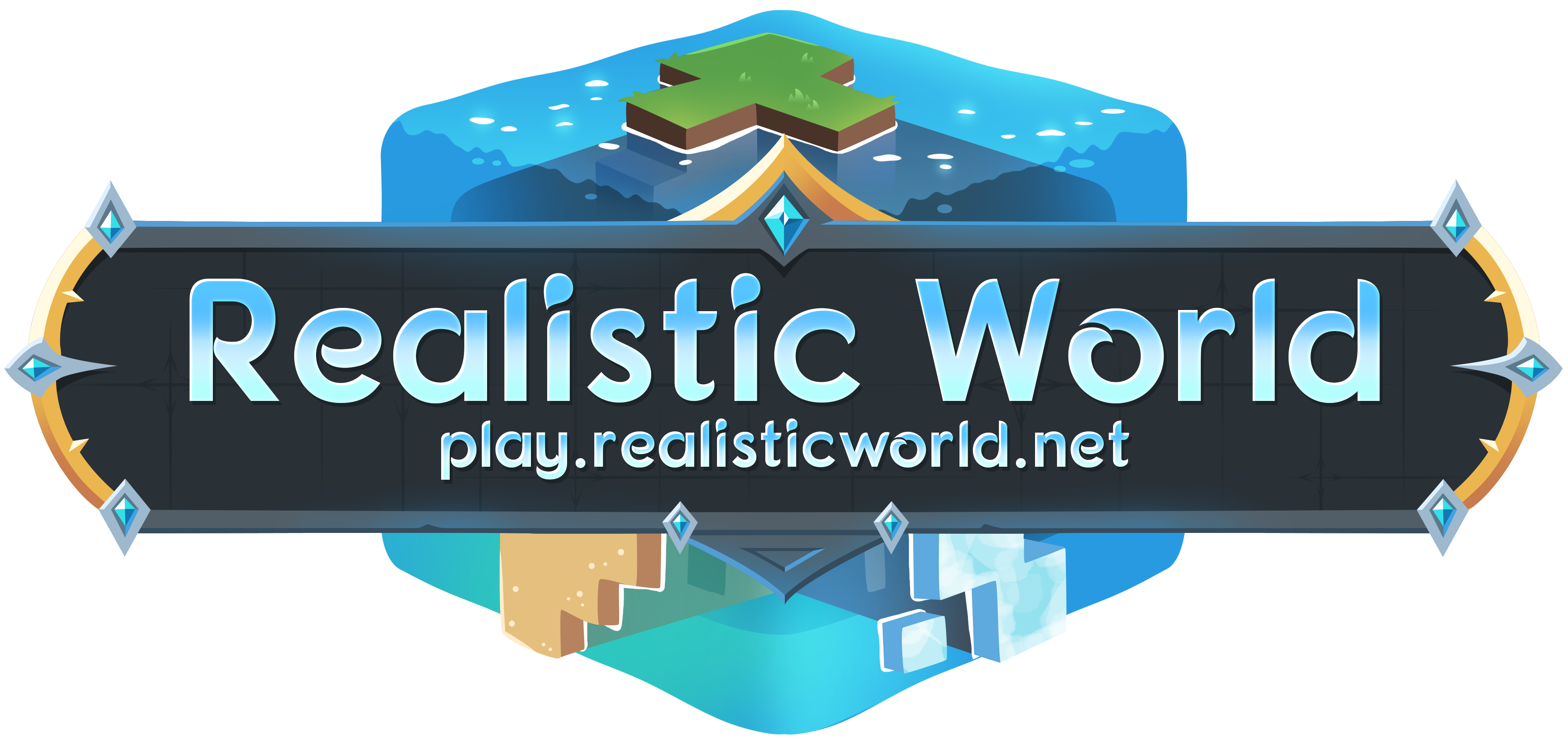 Welcome to RealisticWorld! 

Server Description 
Greetings! Are you looking for a survival server that can provide you with a completely realistic survival experience? RealisticWorld is where you want to go! The map is divided into several climate zones. In the arctic and desert zones, you can go on a 100-day survival challenge to survive the scorching heat or subzero cold! In the subarctic zone, you can get snow filled experience. Tired of all the cold? Go to the tropical zone! It is a summer paradise, where you can explore the wild jungle. Do you want a hot summer with shade and cold winter without the snow? The temperate and subtropical zones are perfect for a relaxed play experience free of environmental hazards! Each zone contains tons of custom structures and cave biomes anywhere you go! RealisticWorld is available on Minecraft Java and Bedrock editions. We hope to see you there!
---
Server Info:
🎮 Java IP [1.8.8 - 1.16.5]: play.realisticworld.net
📱 Bedrock IP: 104.194.3.108
📱 Bedrock Port: 18609
🗺️ Dynmap: dynmap.realisticworld.net:12345
👾 Discord: https://discord.gg/T2KTkCsN65
---
Some of our features include, but not limited to:
🌎 Realistic Earth-Like Experience
🏰 Custom Biomes and Structures
📱 Bedrock Compatible
🔒 Anti-Grief and Chest Lock
💰 Monthly Event Payouts
💎 Tons of Exciting Features to Discover!
---
RealisticWorld is here to provide you with a friendly atmosphere where you can play, explore and have an incredible gaming experience with each other! We hope to see you there!
Click here for the RealisticWorld Trailer!